If you thought my reaction to a 0-2 start in week 1 was strong, imagine what I was like after picking wrong for the first 5 (FIVE!!!!!) games in a row. Somehow – unconfirmed reports suggest voodoo magic was involved – I finished up 3-5, keeping my head just above water. For those keeping count, I'm now 1-4 on Friday games but 8-4 on Saturday games so there's a gambling tip in there somewhere. The highlight of last week was definitely Fekitoa, my fantasy rugby starting centre, getting TMO'd out of a try that would have netted me some useful points AND covered the spread to turn 3-5 into 4-4. Or maybe it was waking up at 6.30am only to see my first pick go down the drain when the Blues forward pack disintegrated at the set piece. Or maybe it was when I didn't tempt fate at all by chuckling smugly to myself about my Waratahs pick with the scores locked at 8-8 as half time approached. Maybe it was seeing my Super Rugby Championship tip go down at home to one of the weaker, weak South African teams at home? Nope, it wasn't any of them – nothing topped the riveting engrossing nerve-shredding 6 Nations-esque affair thrown up by the Western Force and the Reds. Before I get dragged off for treason, let's get onto this week's picks.
Oh, you wanted my reaction to going 0-5 first.. Pretty much this: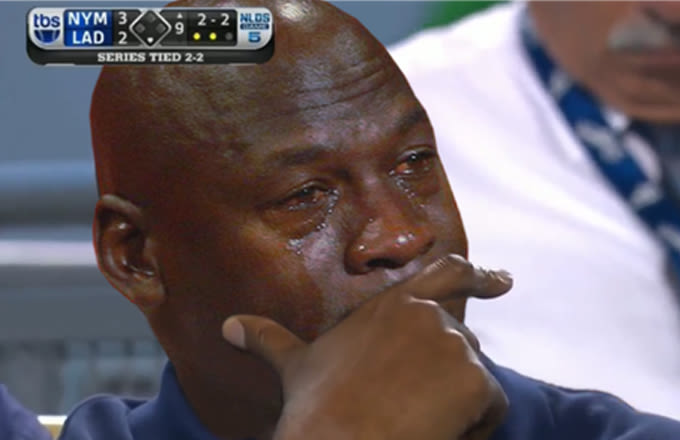 As always, the home team is in CAPS and my pick is in bold; please direct any abuse to @el_nonpareil on the Twitter or nero080215 on Reddit.
Hurricanes +2.5 vs BLUES
It looks like Tana has made a U-maga turn on his selection from last week and I doubt we'll see McGahan and Guyton start a game together for the rest of the year. Rene Ranger's over to the wing and Akira Ioane finally gets a start at No8 but the most striking changes come in the tight 5. The Blues have the world's most well rounded elite prop back for his first start of the season but have also dropped Tuipulotu to the bench with Luatua starting in the second row instead. The Blues are back at home and look much more like the team that upset the Highlanders two weeks ago but the returning Faumuina might not be enough to shore up what was a pathetic outing in the set piece last week and when you take into account that they only ended up getting into the game against the Highlanders after Liam Squire went off, you might think about leaning over and picking the 'Canes… and you'd be right. The Hurricanes looked far better last week and covered a bigger spread away from home against a better team. NMS is back, Julian Savea is one week closer to actually being fit, and the second row partnership looked like they had grown together a bit. Sure, Dane Coles is still out and Broadhurst is still suffering from concussion but the Hurricanes competed much more efficiently at the breakdown last week (although actually showing up and even pretending to contest a ruck would have achieved that) and this week they won't be playing with that embarrassment in the back of their minds. The Blues will look to go again with their power running game but last week we saw that it's useless without territory. Look for Barrett to try and find space behind Rene Ranger with his boot and turn the big Blues forward pack towards their own try line. If Barrett has a good day kicking from hand, the 'Canes faster forward pack should be able to pile through at the breakdown and punish the Blues. The Blues can try to play the territory game too of course but would you want to kick much to the Hurricanes' World Cup winning wings? Me neither.
WESTERN FORCE +11.5 vs Brumbies
The Brumbies did it again last week and have now got two wins from two games against potential title rivals – rivals who are definitely significantly weaker than last year – and now they go on their travels to play one half of last week's Brisbane snoozefest. You might think the Brumbies are a banker to cover the spread, and the spread has actually moved from 10.5 to 11.5 so the wider betting public would agree. The wider betting public is also often wrong, and while I definitely have VOWED to pick against the Brumbies until I call it right, the Force are a real force at the breakdown and looked much better last week against an admittedly impotent Reds side. The Brumbies are giving a lot of points to a team with a solid goalkicker and while they've piled on the points so far, hubris might strike against a weaker opponent. Expect the Brumbies to win but let the Western Force sneak in with a backdoor cover unless the referee lets Fardy and Pocock do what they did at plenty of rucks against the Waratahs last week: come through the side. Yep, it happened. WATCH THE GAME AGAIN.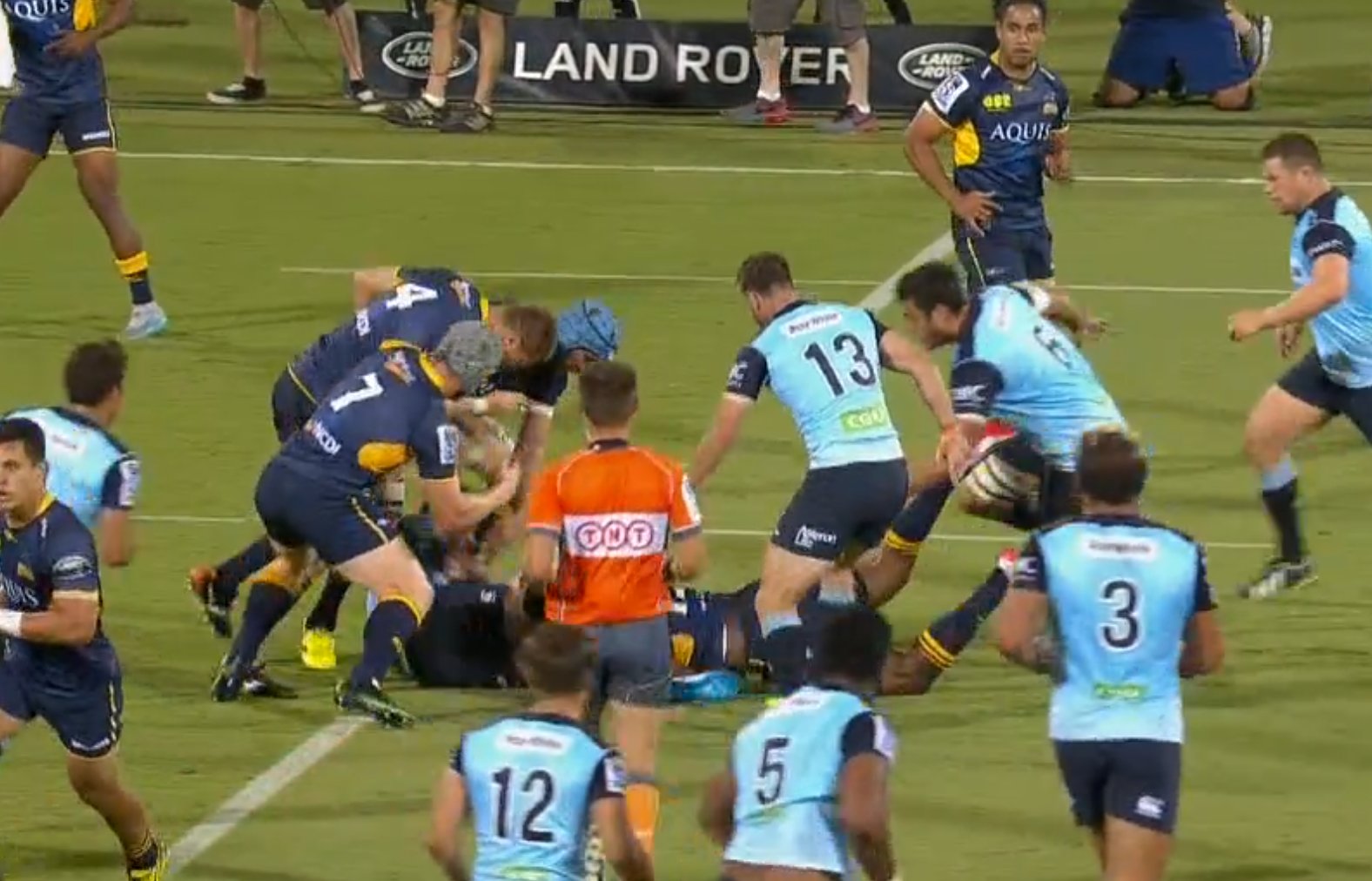 See?!
HIGHLANDERS -9.5 vs Lions
This spread is all kinds of wrong. The Highlanders showed that they were capable of playing their usual game plan against a Super-motivated™ opponent even without Naholo (full disclosure: I didn't realise Naholo was out when I made my pick last week but stuck with it afterwards anyway) while the Lions are being rewarded for their upset win against the Chiefs by having the spread in this game almost HALVED. Last week's spread was probably too big to begin with but the other side of the coin is that most people would favour the Highlanders against the Chiefs too so this spread just doesn't add up. Two things about that great win by the way: the Lions struggled to stop the Chiefs scoring and took advantage of the Chiefs losing players to score their own points. One of those things is repeatable from game to game but the other isn't. You might think that the Lions don't have to travel this week and that they'll be riding high and full of confidence after their last game but fatigue is cumulative and they might just be mentally spent after their big win. One area where the Highlanders have a big advantage compared to the Chiefs is in the number 9 shirt. Kerr Barlow just can't accelerate a game like Brad Weber can, let alone Aaron Smith. With Smith's speed to the breakdown and ability to create holes combined with a tired opposition, this spread is just a little bit too generous to the Lions.
REBELS -7.5 vs Reds
The Reds have been all kinds of awful for two weeks in a row now and while they might get the new coach bounce after finally getting rid of their resident turkey a full 10 weeks after Christmas, I just can't bear to pick them again (maybe this season!) The Rebels did get hammered last week and have had some good news mixed with bad news on the injury front but as long as your confident that they'll score 8 points, you can probably bet on them to win and cover this spread. The Reds have been lifeless in attack, getting isolated and turned over when they do make some ground and it's hard to imagine them even getting to double figures at times and you'd do well to ignore them at least until Liam Gill is back. Jokes aside, (and there weren't that many jokes there) the Reds have a long way to go before they're a good team again which is stunning for a team that won the competition in 2011 and have a solid platform at both the scrum and line-out. Just goes to show all you fat forwards that no backs, no party. For now? Cheer up Reds! He's finally gone but maybe time for one last picture for old times sake..
Cheetahs -6.5 vs SUNWOLVES
The Cheetahs are travelling a long way for this game and the Sunwolves will be coming off an early bye week but expect the Cheetahs to attack with ball in hand early and often in this game. There's not much to say about this game other than I'd be surprised if the Cheetahs don't score more than 30 points and if they do, I doubt the Sunwolves will get to within 14 of them. Bet the house and your kids souls on this one and every match against the Sunwolves until the spreads start to reflect reality.
CHIEFS -16.5 vs Kings
Make no mistake about it, the Chiefs will be out for blood. They'll be hurting after last week and will desperately need a good win to take with them to Argentina next weekend. The Lions scrum blew their Chiefs' counterparts off the park and while you might hear a lot about the Kings being amateurs, they'll want to test a Chiefs front 5 that will be missing it's All World second row, Brodie Retallick. Michael Leitch is back though and there are other changes in the Chiefs forward pack as Rennie tries to shock his forwards into a good performance. If the old adage about backs deciding how much matches are won by is true though, you'd be a fool to bet against Aaron 'the ears' Cruden and co in this one. Interesting side plot of the season so far: when will Steve Hansen pick up the phone and tell Cruden (and Rennie) to stop messing about and take the goalkicking duties back? It's an interesting one and might result in a job share: one that will see McKenzie take the ones that Cruden doesn't have the range for and Cruden kicking enough to see off any debate when it comes to picking the first All Blacks line up of the season.
STORMERS -5.5 vs Sharks
The Stormers won against another South African team last week. In other news, the Earth is round, Lionel Messi is THE all-time sporting great, and Donald Trump is a ****. The Sharks did well to beat Argentina the Jaguares last week and look like they have found a way to win until Pat Lambie's return later this year while the Stormers have their own injury problems at fly half with Kurt Coleman coming in for the unavailable du Preez. The Stormers are at home though and with their scary forward pack, they should get enough opportunities for Coleman and the rest of their backline to score enough points to cover the spread. It might not be enough come the business end of the season but it's damn effective at home in the regular season.
2016 Record: 9-8 (52.94%); Last Week: 3-5
Comments
comments